Rusthall Photographic Competition 2013
This competition was judged by Gary Francis, Chief Photographer at the Kent and Sussex Courier who commented: 'The standard in the adult class was excellent and I was able to produce a short list of around eight or nine images that stood out above the others. It has been a challenging, but thoroughly enjoyable task. The hardest part was narrowing this down to a winner and three runners up so I have also chosen couple of highly commended as well.
'There are certainly some talented photographers in Rusthall with an eye for a stunning image. I have based my judgement on those shots that reflect Rusthall.'
A prize giving ceremony was held at the Rusthall Village Association meeting in the Social Club on Wednesday 18th September.
Click on the picture above for more.
Or click HERE for an article about it in the
Kent and Sussex Courier online
Rusthall: A Picture Tells All 2013
Daily life goes on in Denny Bottom, January 2013 by Suzy Phillips
WINNER IN ADULT CATEGORY
I have chosen this because it is brilliantly composed and shows how isolated Rusthall can be in the snow due to it's hill nature. An excellent image by Suzy Phillips.
This photo was taken at High Weald on 21/04/2013. We were enjoying a lovely walk in Rusthall with our daughter, son-in-law and grandson who live in Tunbridge Wells.
Owen Watt
Glan-y-mor
Stranraer
FIRST RUNNER UP
is the High Weald Walk with figures walking into the scene. Composition-wise this sort of photo leads your eye into the picture. A nice image by Owen Watt.
The Red Lion
Photo by Bill Oliver
Taken 6 July 2013
SECOND RUNNER UP
in the adult class is this autumnal image which clearly shows that it is Rusthall and would be ideal for use in a guide to show off the niceties of the village. The pub and sign are well framed by the leafy trees.
Taken in February this year on a foggy morning on Southwood Road Playing Fields
Photo by Kate Griffiths
THIRD RUNNER UP
is Southwood Road Playing fields, chosen for its atmospheric nature and it has somewhat of a "haunting" quality about it. My only comment would be that the image could have been improved more by careful cropping.
Taken on 19/08/2013 at Rusthall Commons by Will Charlesworth
HIGHLY COMMENDED
This is my Granddaughter enjoying life at the Toad Rock. A place that has given entertainment to many generations of children in the village.
Photo by Janice Brooker
HIGHLY COMMENDED
A lovely composition and nicely balanced lighting.
Toad Rock, Early 2013 I have lived in sight of Toad Rock all my life. I have also used the rocks as my playground since I was 2 years old.
By Amy Denne age 14
UNDER SIXTEEN WINNER!
I have chosen this as the under sixteen winner as it is clearly Rusthall and is a nicely composed photograph by Amy Denne. This category was easier to judge than the adults, but still difficult as some of the photos do not directly describe Rusthall which is why I have chosen Toad Rock by Amy Denne as the winner and the Flats demolition by George Lawrence as the second runner up.
Photo by Brendon Hendley age 13
Taken at Beacon Hotel 6/7/2013
FIRST UNDER SIXTEEN RUNNER-UP
It is well composed and the main body of the insect is sharp and well focused.
Taken in Cranwell Road on Demolition Day August 2013
By George Lawrence age 10
SECOND UNDER SIXTEEN RUNNER-UP
I have chosen this as the second runner up as it captures a moment in the history of Rusthall with the demolition of some flats which have been part of the skyline for many years.
Taken in his garden July 2013
by Brendon Hendley aged 13
THIRD UNDER SIXTEEN RUNNER-UP
I have chosen this as the final runner up in the under sixteen category. It demonstrates skill in close up photography and has captured fine detail.
Other Entries
Taken at the Cranwell Road demolition summer 2013
By Bob Atwood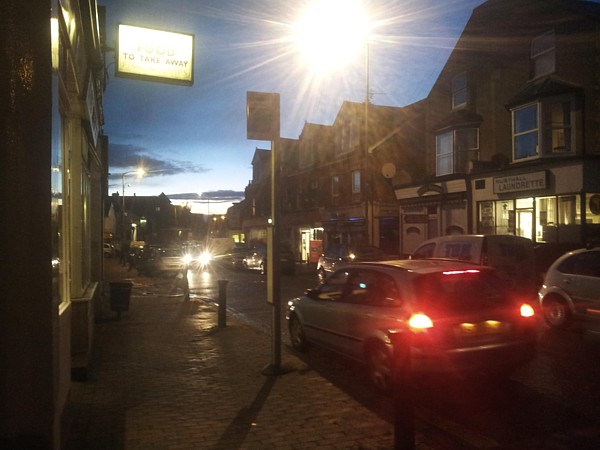 Taken in Rusthall High Street 8 September 2013
By Carol Lawrence age 50.75
Denny Bottom, Upper Street, summer 2013. My Home
By Amy Denne age 14
Sunset over Apsley street, summer 2013
By Amy Denne age 14
Summer 2013, Smudge is well known to all locals! She also befriends all visitors to the rocks.
By Amy Denne age 14
Early summer 2013, I love the Wickham Garden allotments as I go up there regularly with my Mum and I have my own patch which has produced many vegetables. As well as growing produce I like to photograph all the different coloured insects.
By Amy Denne age 14
The Egyptian Head, Bull's Hollow, January 2013 by Suzy Phillips
Blue snow at Denny Bottom, January 2013 by Suzy Phillips
My lovely frozen rose, Upper Street January 2013 by Suzy Phillips
The Toad in winter, January 2013 by Suzy Phillips
Taken on Monday July 8th with a minature pre-focus camera attached to a remote control aeroplane by David Walsh
Toad Rock early 2013 by Richard Denne
Upper Street, Denny Bottom Summer 2013 by Richard Denne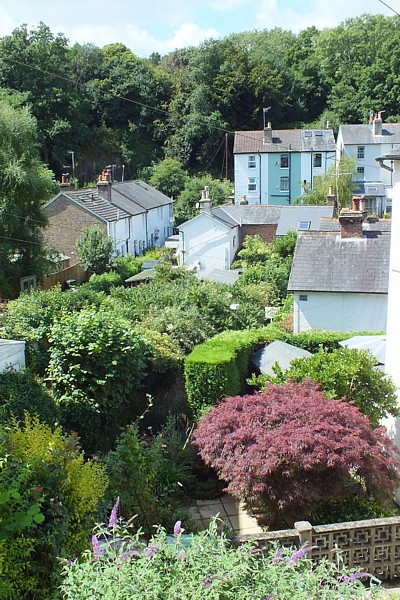 Upper Street, Denny Bottom Summer 2013 by Richard Denne
Taken by Katie Rusbridge
Taken by Katie Rusbridge
Taken by Katie Rusbridge
Sunset 30th August
Picture taken in my garden at Fremlin Close
Bev C
Taken on Rusthall Common on an early July's evening by Carl Pattenden
Rusthall Fete July 2013 by Lisa Lindfield and Mark Stevens
Rusthall Lodge fir tree in the snow! Dee Hyder
The Fountain symbolises Rusthall to me. Over sixty years ago I often travelled from High Brooms on the 81 bus with my mother to visit my grandmother who lived in Parsonage Road. When I spotted the Fountain I knew we had arrived. It is good to see the horse trough is still there too.
I took this picture on 25 August 2013
Jill Britcher
Taken on New Year's Day 2013 at Toad Rock by Tony Rogers
Stanley enjoying the view@beaconbar by Dee Hyder
'What Rusthall Means to me? Being happy and safe with my cats in a garden that forever needs work!' Taken Aug 13 by Alex Britcher, Manor Road.
Taken in his garden July 2013
by Brendon Hendley aged 13
Macro of Bee Pollinating Flower at Denny Bottom.
Taken June 2013 by Rachel Page
Close up of Fluffy the local Cat in my boyfriend's garden in Upper Street.
Taken June 2013 by Rachel Page
Here is one last night [21st July] when the storm started to build over the back of Longmeads!!
[Enormous thunderstorm that night after several scorching days]
Photo by Jeremy Timms
Another entry for the competition taken on 21 July 2013, Rusthall High Street. The evening before the big thunderstorm.
Photo by Bill Oliver
The local Woodpecker busy at work in my boyfriend's garden in Upper Street, Rusthall.
Photo by Rachel Page
Taken June 2013
I caught Fluffy the lovely local cat having a big yawn
Photo by Rachel Page
Taken June 2013
Treescape in Rusthall Woods
Photo by Rachel Page
Taken June 2013
Sunshine through the trees in Denny Bottom
Photo by Jonathan Creese
Taken July 2013
Just saw the competition, just got my first camera a few months ago and I thought I might enter!
Photo by Jeremy Timms
Taken in his back garden 7th July 2013
Another one, my cat in the back garden. My favourite pic :)
Photo by Jeremy Timms
Taken in his back garden 7th July 2013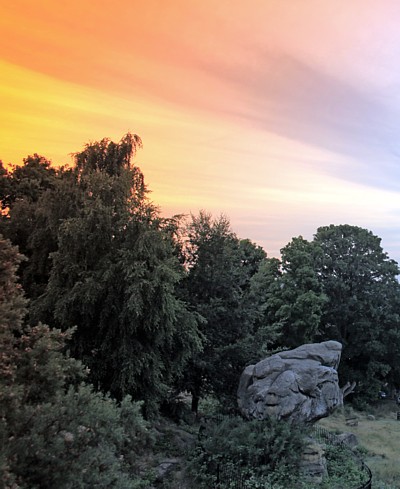 Toad Rock Sunset
Photo by Bill Oliver
Taken 15 July 2013
Jumping for Joy
Photo by Bill Oliver
Taken 13 July 2013
High Weald Walk
Photo by Bill Oliver
Taken 13 July 2013

Competition supported by Tunbridge Wells Borough Council