HERE ARE A FEW PHOTOS THAT SHOW
OUR LOCKDOWN EXPERIENCE!
The crazy potatoes! Like millions of others we sowed our sprouting
potatoes in any old bags we could find .. 3 months later they are
taking over the world! But will there be spuds?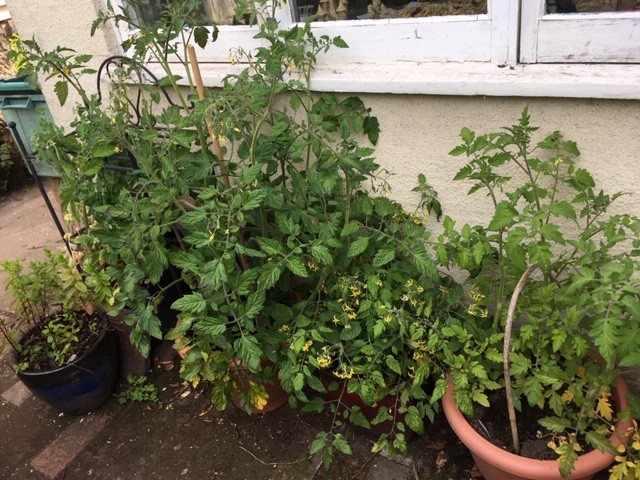 Tomato mania because we knew no one would get to the shops again, so
every available pot was found to pot up the Venture's finest plants
(utter bliss when the Venture opened with plants).
And under-estimating the size of tobacco plants. I grew them from tiny
plug plants, tended them over lockdown and now they have
taken over the garden.
Finally gin o clock .... enough said .... sun over the yard arm in the hottest
Spring for years, Mediterranean holiday cancelled so staycation with a
gorgeous cold gin after a day in the garden .... heaven!
Caroline Stevens