GO TO OUR EVENTS PAGE FOR A WEEKLY DIARY OF WHAT'S COMING UP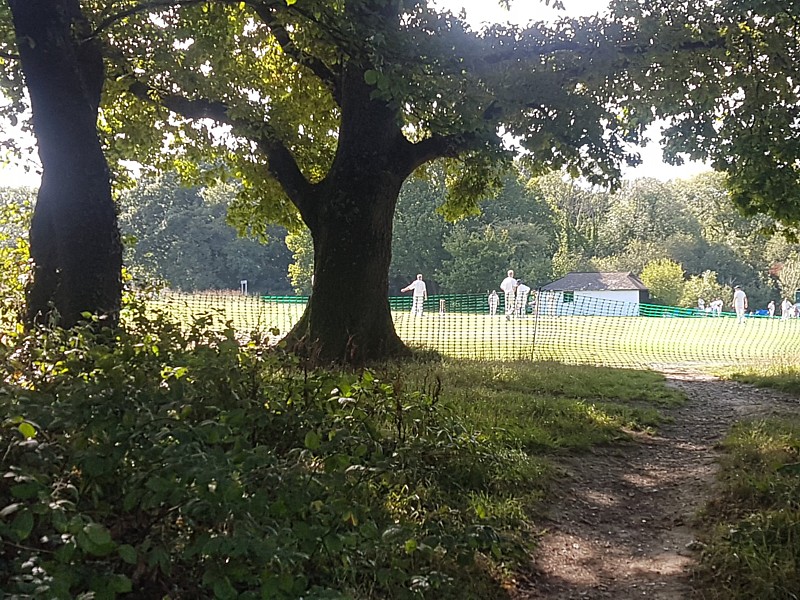 September Cricket
by Karen Gardner

What is Rusthall Stands With Ukraine?
What started as fundraising and coming together as a community developed into a weekend of events on the 9th and 10th April which raised over £5,000 for the British Red Cross Emergency Appeal for Ukraine.
If you're interested in following our events please do like our Facebook page
and give us a share
There is a new Tunbridge Wells - Ukrainian website in 3 languages:



twhelpsukraine.info
To find out more about Tunbridge Wells Ukrainian Refugee Support Group on Facebook:
www.facebook.com/groups/747734206222932
To find out more about Tunbridge Wells Welcomes Refugees:
www.facebook.com/tunbridgewellswelcomesrefugees
Or EMAILthem for info
ADVICE LEAFLETS FOR UKRAINIAN ARRIVALS
To receive an email newsletter about the Ukrainian refugee situation visit the TWBC website
---
The RVA is a non-political community forum & is the only body in the village that offers an informal arena in which to discuss events, issues and matters arising in the village. Since the outbreak of Covid it has sadly of course been in suspended animation but a skeleton crew is keeping it ticking over till conditions allow it to function again.
If you have any queries or suggestions, get in touch: contact@rusthallvillage.org
Kind regards
Alex Britcher - RVA Chair
alex.britcher@outlook.com
07967 011 467


Rusthall Community Larder
We are calling for volunteers to help us to run this and make it a socially distanced and safe success. If you are able to offer a few hours on a Friday between 11am and 3pm to help run the event itself or if you have a car and might be able to collect items from a local supermarket (this will be pre-arranged and just needs to be collected and delivered to St Pauls Church Centre) then please do get in touch by emailing contact@rusthallvillage.org or telephoning/messaging the Parish Clerk on 07805 475397
You don't have to commit to every Friday and it would be nice to have enough people so that we can share the load. This really is a very exciting opportunity to be able to help feed our community and to cut down on food waste. There are several Community Larders in the Tunbridge Wells and they are proving a huge success.
We will give clear training to everyone involved. Please do pass the news onto friends and neighbours. A community Larder is for everyone and is exactly what it says it is, a Larder for the Community to utilise.
We look forward to hearing from you and hopefully seeing you at the larder!
Kind regards
Alex Britcher - RVA Chair
Tel: 01892 549184
Mob: 07967 011467
Email: Alex.britcher@outlook.com